Ich schau auf Euch herab jeden Tag,und weisst du,was ich mich jedes Mal frag?
Warum trauert Ihr so sehr um mich,ich bin doch da....beschütze Euch!
Ich bin nicht wirklich fort.....nur an einen anderen,sehr schönen Ort.
Weinet nicht mehr so sehr um mich...weil ihr auch mir damit mein kleines Herz zerbrecht.
Ich will das ihr glücklich seid und herzlich lacht,will,dass ihr lebt und Freude am Leben habt!
Dabei werde ich immer in euren Herzen sein,und wenn ihr wollt,dann spürt mich
Ihr seid nicht allein!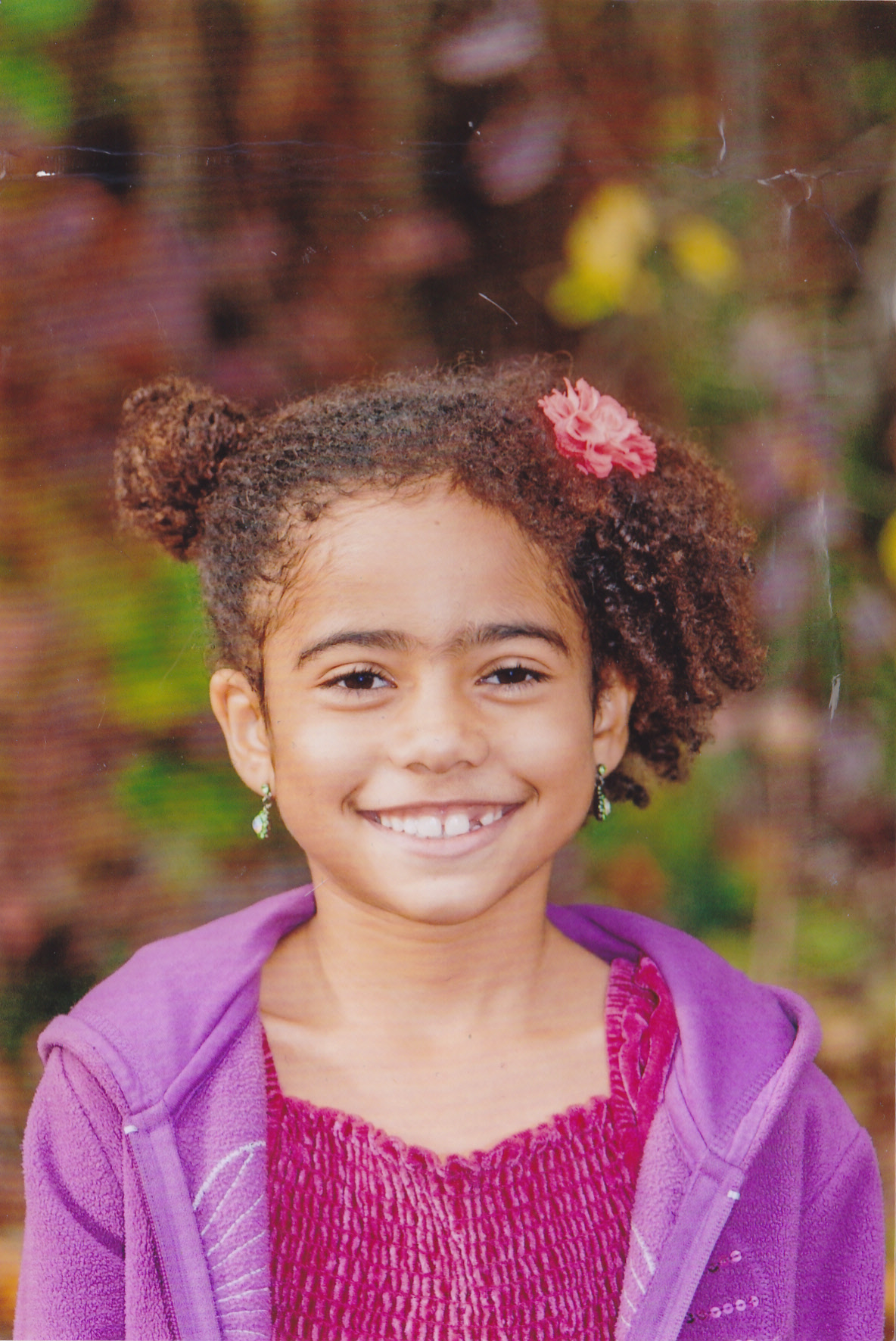 Mein Name war Chidera Naomi, viele nannten mich aber Chi Chi. Am liebsten spielte ich Memory, Puzzle und das verrückte Labyrinth fand ich auch sehr lustig.Ich war sehr kreativ am liebsten bastelte ich und ich malte sehr schön.Littles Pet Shop spielte ich auch sehr gern aber am liebsten tanzte ich und machte wunderschöne Shows für meine Familie.Auch Hütten bauen und Picknicken mit meinen Freunden machten mir grossen Spass. Meine Haare waren mir immer sehr wichtig, entweder machte Mami mir eine schöne Frisur oder ich liess meine Haare offen mit einer Blume in meinen Haaren. Ach ja ich trug immer zwei verschiedene paar Socken.
Ich war ein absoluter Fleisch Fan, ich liebte Däddy`s  afrikanischen Gries mit Soup. Fernseh schaute ich nicht so viel aber Mama Mia und Gregs Tagebuch waren meine Lieblings Filme. Ich bewegte mich sehr gern immer und überall schlug ich das Rad, Velo Fahren, Rollerblades und meine Hobbys machten mir am meisten Spass! Auch war ich sehr sparsam, mein Sparkässeli war immer voll. Vor Armeisen und Krabbeltiere hatte ich groose Angst. Die mochte ich überhaupt nicht.
Am 15.April 2014 wurde im Schulhaus Widacher zum Gedenken an Chi Chi von Ihren Mitschülern und Lehrern ein wunderschöner Baum gepflanzt.
 Wir haben die Erde nicht von unseren Eltern geerbt,
sondern von unseren Kindern geliehen.
Baum der Erkenntnis
Mitten in einem afrikanischen Dorf stand ein uralter Baum, in dessen Schatten die Dorfbewohner ihre kleinen Plaudereien abhielten,Grosseltern ihren Enkeln beim spielen zusahen und hin und wieder Feste gefeiert wurden.Eines Tages pilgerte ein weiser,alter Mann durch das Dorf, setzte sich unter den Baum und verkündete, dass diesem uralten Baum magische Fähigkeiten inne wohnten.
Alles, was ihr tun müsst, um die Magie des Baumes zu erfahren, ist nach Hause zu gehen und darüber nachzudenken, was für Probleme euch beschäftigen.Anschliessend packt ihr eure Probleme in Pakete, bringt sie hier her und hängt sie in diesen mächtigen Baum.Dann wird er zu Euch sprechen.
Die Dorfbewohner eilten in ihre Häuser,wurden sich ihrer Sorgen und Nöte bewust und verpackten sie anschliessend sorgfälltig in kleine Päckchen und grössere Pakete.Kaum standen sie wieder unter dem Baum,sprach der alte Weise:
Eine Bedingung stellt der Baum.Habt ihr Eurer Paket dem Baum  übergeben, müsst ihr ein anderes dafür mitnehmen.Das ist der Preis, den der Baum fordert.
Die meisten Dorfbewohner zögerten nur kurz und gingen auf die Bedingung ein.Eifrig hingen sie ihre Sorgenpakete an einen der Zweige und nahmen dafür ein anderes mit.Gespannt eilten sie zurück in ihre Häuser und wickelten das Paket auf.Aber oh weh,dass was sie auspackten, war mindestens so unangenehm, wie die eigenen Päckchen und manche sogar weit schlimmer, als das, was sie wegegeben hatten.Schnell trugen sie die fremden Päckchen zurück und holten sich ihre eigenen, vertrauten Kümmernisse zurück.
 Die meisten schenkten dem Baum ein Lächeln und bedankten sich!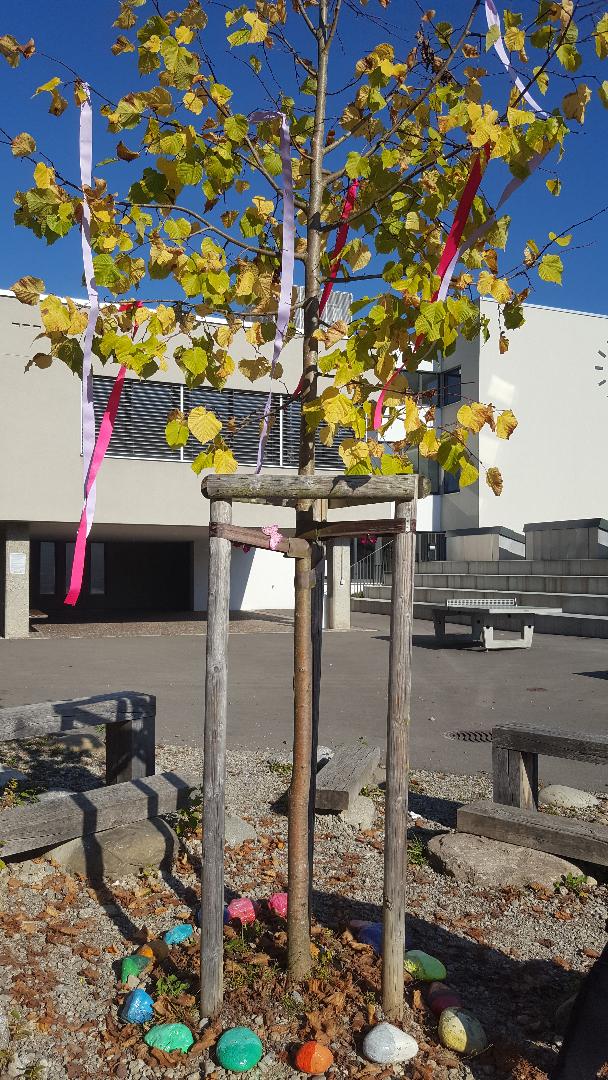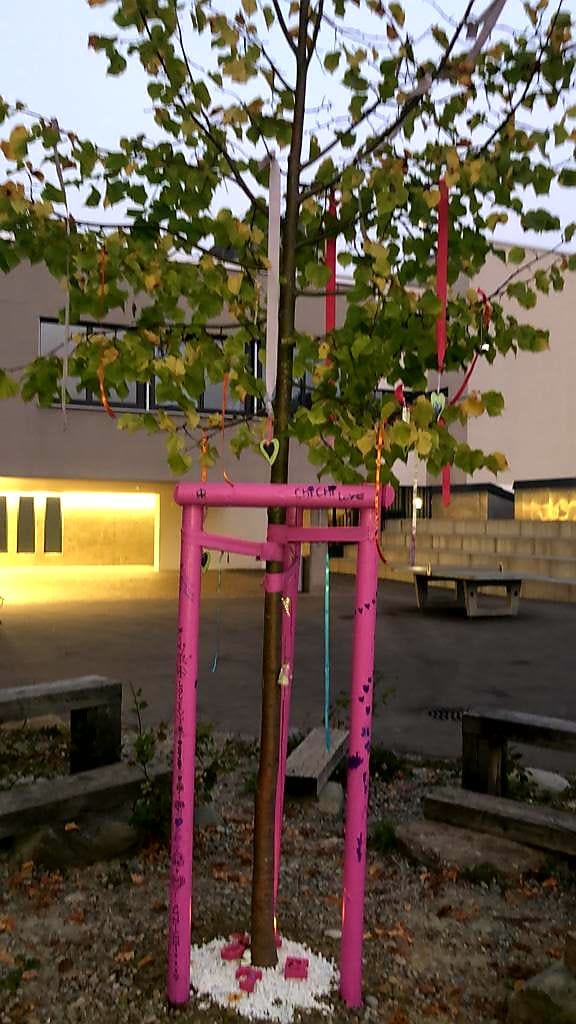 Chi Chi`s Baum 2015, 2016, 2017,2018
Ein Mönch und ein kleines Mädchen gingen im Wald spazieren. Sie blieben vor einem Baum stehen und das Mädchen fragte: "Lieber Mönch, sage mir, welche Farbe hat dieser Baum!" Und der Mönch antwortete: "Er hat die Farbe, die Du siehst."
Trauer bringt Tiefe.Freude bringt Höhe.Trauer bringt Wurzeln.Freude bringt Äste.Freude ist wie ein Baum der sich dem Himmel entgegenstreckt und Trauer ist wie die Wurzel die in das Erdinnere hineinwachsen.
Beides wird benötigt - je höher ein Baum wächst, desto tiefer verwurzelt er sich in der Erde.So wird  die Balance aufrechterhalten.
Osho 
12.12.2021 ist Weltgedenktag für alle verstorbene Kinder 
Share this Candle of Love if you miss someone in Heaven above.Gone, but never forgotten!
Etwas überstanden zu haben, ist anders als etwas vergessen zu haben...... Im Leben werden viele Dinge überstanden, aber nicht alle vergessen!
Gedichte von Chidera`s Mitschülern vom Schulhaus Widacher:
Chidera ist schlau,das weiss ich genau.Du siehst viele Kerzen und zu Dir kommen viele Herzen.Rosen sind rot der Himmel ist blau, wer Chidera mag ist schlau!
Immer ein lächlen auf dem Gesicht,so beginnt dieses traurige Gedicht.Du warst so glücklich, das vergewissere ich.Immer am lachen, das vergesse ich nicht.Du hattest jetzt aber schlechte Zeiten, traurig find es ich, und leider musstest du Abschied nehmen, ach Chidera ich vermisse Dich!
Wir vermissen Dich sehr jeden Tag mehr.Der Pausenplatz ist ohne dich so leer, darum sagen wir jetzt, du fehlst uns sehr!
Du gingst von uns,das ist bedauernd, darum sind wir trauernd.Du hast wie die Sonne gelacht und viele Sachen gemacht.Etwas weiss jeder genau, du warst auch sehr schlau. Chidera mach es gut und gib uns viel Mut.
Wieso kannst du nicht bei uns sein?Es darf nicht sein, dass du tot bist, nein!Wenigstens bist du gestorben im eigenem Heim und bekommst ein Grabstein für dich allein.
Warum musste Chidera so früh sterben, so kurz war ihr Leben hier auf Erden!Sie ist nun fort, an einem mir unbekannten Ort. Chidera hat nun keine Schmerzen mehr, dass wünschen wir allen sehr!
Dein schönes Gesicht vergesse ich nicht.Dein lächelnder Mund machte mich Gesund.Darum schrieb ich für Dich, dieses schöne Gedicht.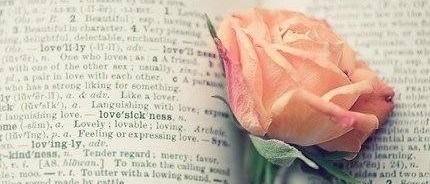 Wenn in der Nacht die Rosen weinen und unser Herz vor Kummer bricht, möchten wir dir noch einmal erscheinen und dir sagen: Wir lieben Dich!!
Kinder sind Seelen ,die die Erde küssen.
Im Herzen bleiben nicht die Menschen, mit denen wir am meisten zu tun oder geredet haben sondern die,
die unsere Seele berührt, und unser Herz verzaubert haben.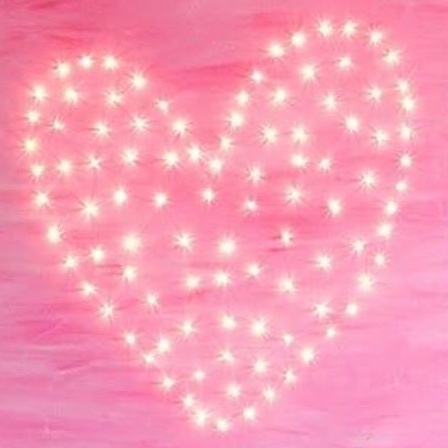 Den Valentinstag kennt wohl jeder und vergessen kann man ihn auch schwerlich, aber den 15.02- den haben wahrscheinlich nur  Betroffene im Kopf......
Kinderkrebstag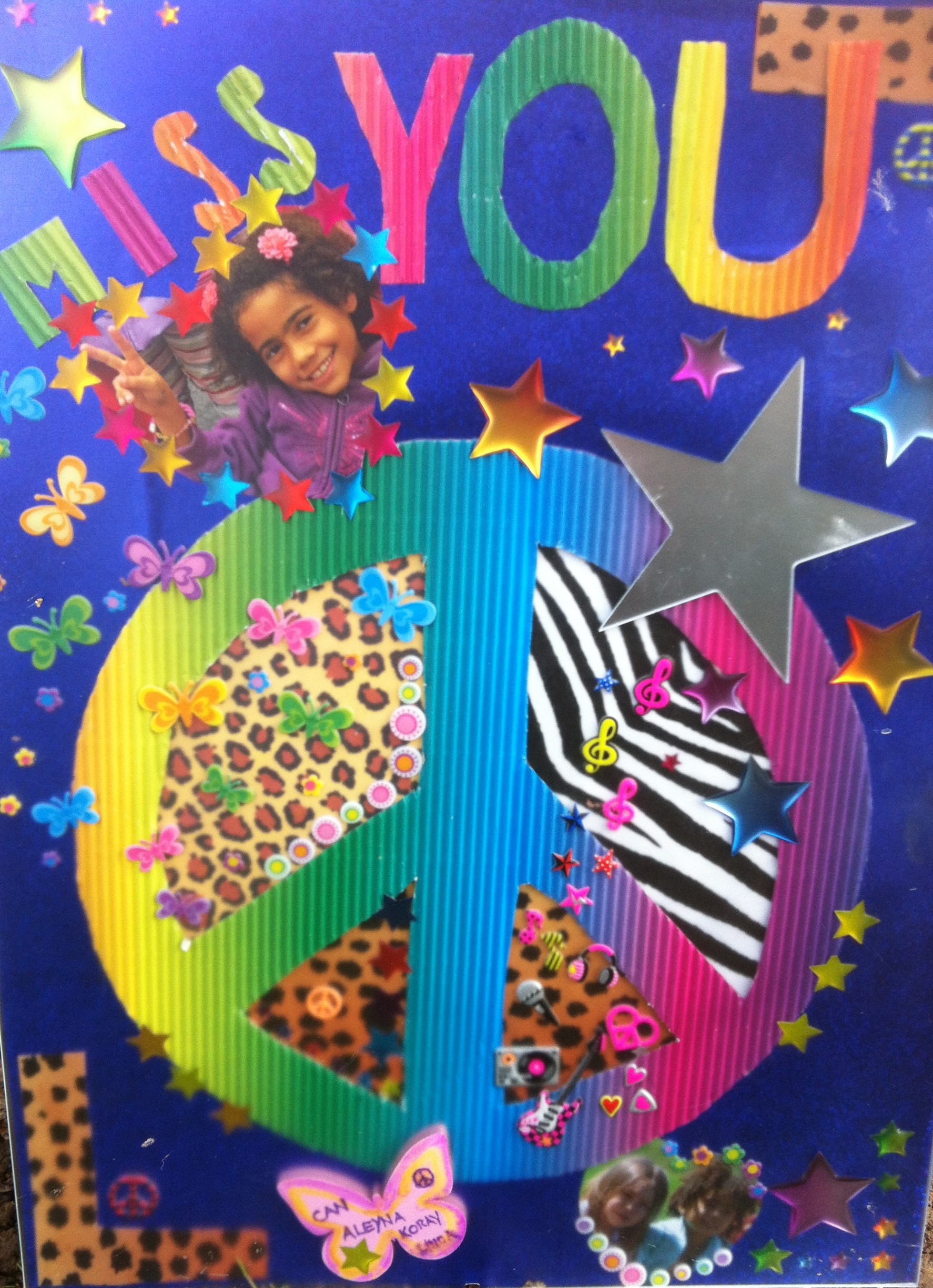 Der Sinn des Lebens......?? ist Leben!!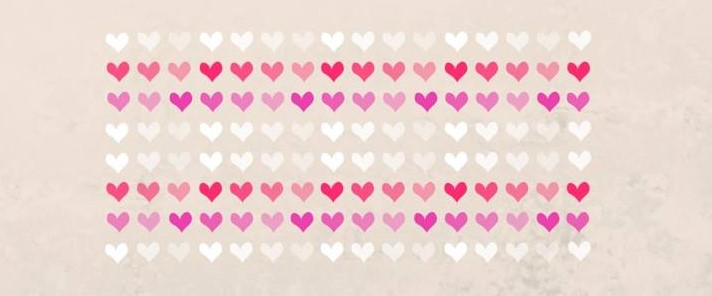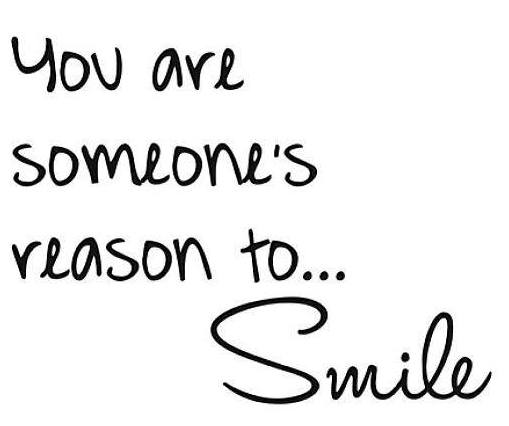 Alle lachen in derselben Sprache

 Es war einmal ein Kind
Es war einmal ein Kind, das bereit war geboren zu werden.Das Kind fragte Gott: Sie sagen mir, dass Du mich morgen auf die Erde schicken willst. Aber wie soll ich dort leben wo ich doch klein und hilflos bin?
Gott antwortete: Von all den vielen Engeln suche ich Dir einen aus.Dein Engel wird auf Dich warten und auf Dich aufpassen.
Das Kind erkundigte sich weiter: Aber sag hier im Himmel brauche ich nichts zu tun, ausser singen, lachen und fröhlich zu sein!
Gott sagte:Dein Engel wird für Dich singen und auch für Dich lachen,jeden Tag.Und Du wirst die Liebe deines Engels fühlen und sehr glücklich sein.
 Wieder fragte das Kind:Und wie werde ich in der Lage sein die Leute zu verstehen wenn die zu mir sprechen und ich die Sprache nicht kenne?
Gott sagte: Dein Engel wird Dir die schönsten und süssesten Worte sagen, die du jemals hören wirst, und mit viel Ruhe und Geduld wird dein Engel Dich lehren zu sprechen.
Und was werde ich tun wenn ich mit Dir reden möchte? 
Gott sagte : Dein Engel wird Deine Hände aneinander legen und Dich lehren zu beten.
Aber ich werde immer traurig sein weil ich Dich niemals wieder sehe.
Gott sagte: Dein Engel wird mit Dir über mich sprechen und Dir den Weg zeigen, auf dem Du immer zu mir zurück kommen kannst.Dadurch werde ich immer in Deiner Nähe sein.
In diesen Moment herrschte viel Frieden im Himmel,aber man konnte schon Stimmen von der Erde hören und das Kind fragte schnell:
Gott, bevor ich Dich jetzt verlasse, bitte sag mir den Namen meines Engels?
Ihr Name ist nicht wichtig.Du wirst Sie einfach MAMA nennen.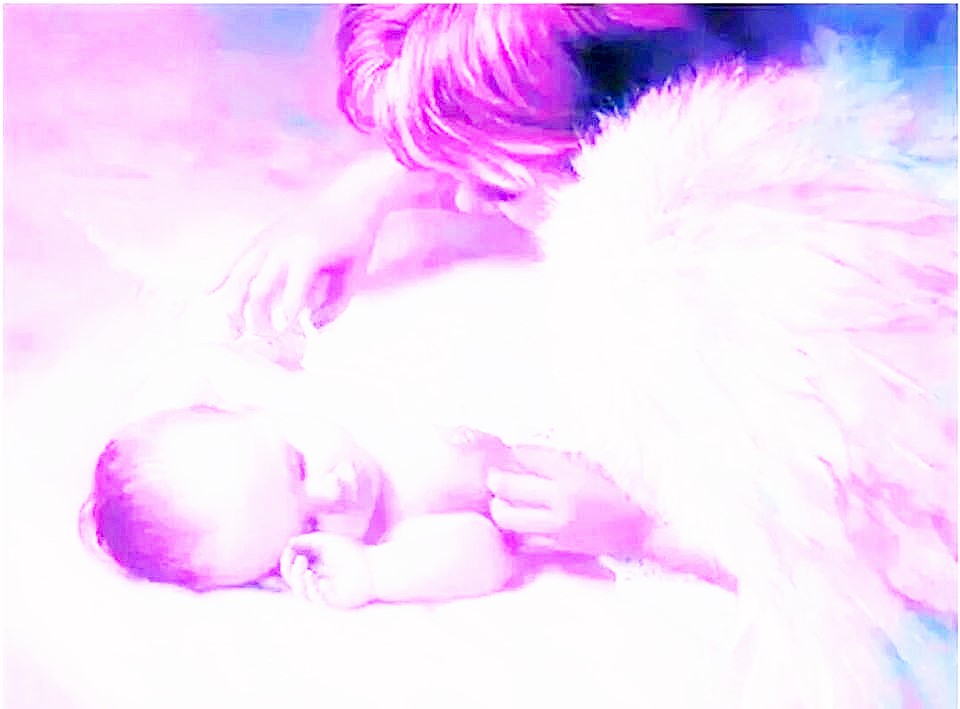 Die beiden wichtigsten Tage deines Leben sind, der Tag an dem Du geboren wurdest, und der Tag, an dem Du herausfindest, WARUM.

Einzigartig, ist ein Wort, mit dem man etwas Besonders umschreibt:
eine Umarmung,einen Sonnenuntergang, eine Person die mit einen freundlichen Lächeln oder eine Geste Liebe verbreitet.
Einzigartig, beschreibt man Menschen, die Herzensgüte besitzen und die Gefühle anderer nie vergessen.
Einzigartig, beschreibt  etwas das bewundert wird und wertvoll ist und nicht ersetzt werden kann.
Einzigartig, ist das richtige Wort das Dich am besten beschreibt.
Keep the Faith,no matter what! 

Im nächsten Leben
Im nächsten Leben werden wir uns wieder neu begegnen, werden Liebe schwören und verstehn, warum es jetzt nicht geht, warum es nicht besser geht.
Im nächsten Leben feiern wir den lila Regen und wir zwingen die Zeit still zustehn, weil es jetzt nicht geht, weil ich jetzt besser geh.
Und in der Zwischenzeit wird meine Seele mit Dir tanzen.Und in der Zwischenzeit werde ich an Dich denken, soviel ich nur denken kann.
Es wird kein Tag vergehn, ohne Deinen Namen wieder zu sagen.Es wird kein Tag vergehn ohne Dich.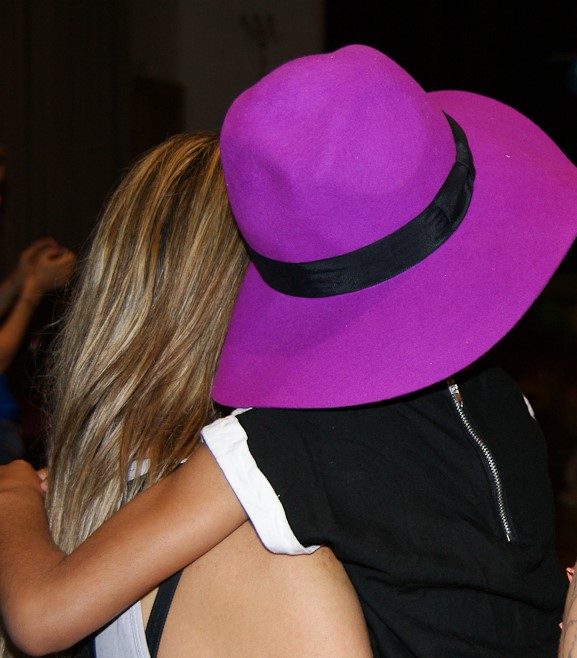 Sternenkind Chidera
Der liebe Gott ging seiner täglichen Arbeit nach und schickte neue Kinder auf die Welt.Ein Engel half ihm bei der Auswahl und der liebe Gott wählte sehr sorgfältig aus,welche Kinder zu welchen Elten passten.
Dieser sehr lebendige Bub schicke ich zu jener Familie die nicht viel Geduld hat.Beide werden in diesen Leben lernen Ruhe füreinander zu finden, auch wenn es nicht immer einfach wird.
Er wählte noch einige Kinder aus für die passenden Eltern.Aber dann kamen wohl wir an die Reihe:
Und diese Familie bekommt dieses Sternenkind.
Der Engel sprach verwundert:
Aber lieber Gott, warum denn diese Familie sie sind doch so glücklich und so gute Menschen!
Ja das sind sie, aber genau deswegen bekommen sie dieses gesegnete Mädchen.
Sie lieben Kinder über alles und sie werden auch dieses Kind lieben in ihrem Herzen.Eben diese Menschen können ein Kind bis in die Jenseitswelt hinaus unendlich lieben!
Deshalb habe ich sie auserwählt.
Aber was ist wenn sie verzweifeln, werden sie dies überhaupt verkraften können?
Ich werde Ihnen die nötige Kraft und Zuversicht geben.Sie werden anfangs zwar sehr verzweifelt sein und sehr viel weinen, aber sie werden lernen, dass man Dinge im Leben nicht beeinflussen kann und manche Dinge in ihrem Leben noch nicht zu verstehen sind.Sie werden es annehmen und damit leben können.
Im Gegenteil sie werden fühlen was für ein Geschenk ist um ihre vorhandenen Kinder oder die die noch kommen werden.Sie werden sehr bewusst jeden Tag auskosten mit ihren Kindern und jede Minute des Lebens mit Glück und Liebe erfüllen.
Aber lieber Gott, was ist wenn sie ihren Glauben an Dich verlieren in dieser Not?
Vielleicht werden sie auf mich wütend sein, vielleicht werden sie eine Zeit lang sogar mich dafür hassen, aber mit der Zeit werden sie ihren Glauben stärken.
Aber wodurch denn?
Sie werden merken,dass ich ihnen ihr Kind nicht weggenommen habe, sie werden ihr Kind spüren und fühlen.Sie bekommen einen kleinen Einblick in die Geistigewelt und werden mit ihr sehr innig verbunden sein, weil sie dort jemanden haben, denn sie so sehr lieben!
 Sie werden wissen, dass ihr Kind trotzdem bei ihnen ist und sie besonders gut beschützt,Sie werden dafür kleine Zeichen bekommen und sie werden eines Tages ein besonderes Geschenk bekommen!
Der Engel fragte ganz neugierig:
Lieber Gott welches Geschenk denn?
Wenn es Zeit wird für die Eltern und ich sie zu mir holen werde, dann wird ihr Sternenkind das erste sein, was sie sehen.Sie werden dann zusammen alle Zeit der Welt haben, um das nachzuholen und geniessen ohne Stress, ohne Krankheit, ohne Verpflichtungen.
Es wird dann nur noch die Eltern und das Sternenkind geben und sie werden so glücklich sein,wie nie zuvor.
Während andere verstorbene Eltern die keine Sternenkinder haben sich noch lange gedulden müssen, bis sie ihre Kinder in die Arme schliessen können.
Und irgendwann folgen auch die Geschwister und dann ist die Familie für immer vereint!
Ja, das ist ein wundervolles Geschenk, die Familie ist für Chidera sehr geeignet.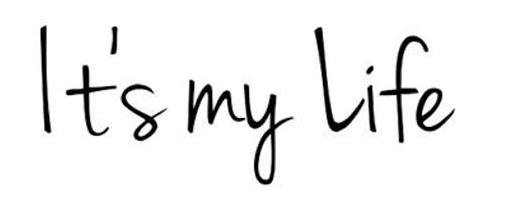 Sei Du selbst, Alle anderen sind bereits vergeben.
Das Schicksal ist der Regisseur unseres Lebens.Ob Du eine Statisten- oder Hauptrolle spielst,entscheidest Du selbst.
Ich habe einmal die  Geschichte gehört,
die sagt dass es Menschen gibt,
die ursprünglich Sterne am Himmel waren
die zu uns runter gekommen sind,
um uns zu erleuchten.
Und wenn Sie sterben gehen sie zurück in den Himmel
und leuchten  uns von dort aus weiter.
Ich weiss nicht ob diese Geschichte wahr ist, aber wenn,
dann bist du Chi Chi einer dieser Sterne.
Du hast uns alle mit deiner Ausstrahlung erhellt,
hast in unsere allen Herzen geleuchtet.
Du warst wie die aufgehende Sonne am Morgen und wie der leuchtende Stern am Abend.Du hast uns alle oft zum lachen und nur jetzt einmal zum weinen gebracht.
Wir sind traurig,
denn wir hätten gern noch mehr Zeit mit dir verbracht.
Aber wir sind auch glücklich,
für die Zeit die wir mit dir verbringen durften.
Wir sind froh,
Dich kennengelernt zu haben,
und das du eine Weile unser Stern warst, der uns geleuchtet hat.
Wir wollen nur ein kleines Stück so sein wie Du,
und davon wieder einen kleinen Teil weitergeben
damit jeder von uns einem anderen Menschen ein wenig von dem geben kann,
was du uns gegeben hast.
Ein kleines Stück deiner Zuversicht,
dass es weitergeht.
Ein kleines Stück deiner Fröhlichkeit,
damit wir nicht so traurig sind.
Ein kleines Stück deiner Liebe, um füreinander da zu sein.
Ein kleines Stück deines Mutes und ein kleines Stück deiner Kraft um diesen Kampf zu bestehen.
Aber wir müssen nicht wirklich traurig sein, denn Du hast uns all das hinterlassen.
Wir müssen nicht wirklich Abschied nehmen, denn du bist immer bei uns.
Am Morgen wenn die Sonne aufgeht und am Abend wenn die Sterne leuchten!
Claudia Schiff
Sei geduldig, wenn Du im Dunkeln sitzt.Der Sonnenaufgang kommt.
Rumi 

Der Weg ist das Ziel
Zum wievielten mal bin ich wiedergeboren -
hab ich mich Dir wieder verbunden?
Zum wievielten mal dich wieder verloren -
hat der Tod uns wieder gefunden?
Wir gingen gemeinsam ein kleines Stück.
Wer kann es sagen vor oder zurück?
Doch ist vielleicht nur das Weiter wichtig.
Die Richtung dagegen bleibt  ewig  flüchtig.
Zum  wievielten mal bin ich wieder erwacht,
vielleicht nur aus einer geträumten Nacht?
Und wie oft  hab ich die Augen geschlossen ,
nur um weiterzugehn - unverdrossen.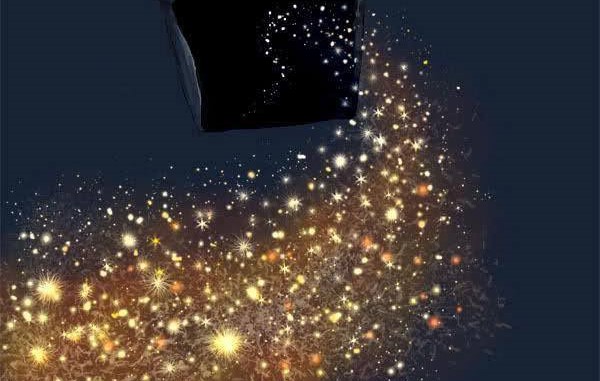 Der kleine Prinz, der vor vielen Jahren  den Dichter Saint-Exupery begleitete, kam Jahre später noch einmal zurück.Diesmal landete er am Rande eines Parkes.
Direkt vor einem Haus, in dem ein Kind am offenen Fenster sass und hinausschaute, stieg er aus seinem Raumschiff, das wie eine riesiege buntschillernde Seifenblase aussah.
Hallo kleines Mädchen, rief er.Siehst du das ich ein Mädchen bin?, sagte sie, das erkennt nicht jeder, weil ich doch keine Haare mehr habe.
Ach, sagte der ewig kleine Prinz, ich kenn mich da nicht so aus, ich bin doch nicht von dieser Welt; ich komme von sehr weit her.Müssen hier die Mädchen Haare haben?
Ich hatte mal viele Haare, lange Haare; sagte das Mädchen.Doch ich bin sehr krank, jetzt habe ich keine mehr.
Mit einem Schwung hüpfte der kleine Prinz durch das offene Fenster und setzte sich neben das Mädchen.
Ich sitzte hier gern und schaue hinaus, sagte das Mädchen.Ich kann nicht mit den Kindern spielen ich bin zu schwach.
Ich schaue auch gern, sagte der Prinz.
Sie schauten das muntere Treiben der kinder auf den Spielplatz.Sie schauten die Mütter und Väter, die Ihre Kinder beim spielen beobachten.Sie schauten die alte Frau, die auf der Bank sass und ein Buch las.Sie schauten dem Mann nach, der eilig den Park durchquerte.
So sassen sie nebeneinander, der Prinz und das Mädchen.Schweigend schauten sie in den Park.
Du, sagte das Mädchen.Ja,sagte der Prinz.
Glaubst du, dass Kinder Engel werden wenn sie sterben?
Engel sagte der Prinz, erzähl mir von Engeln....
Engel können fliegen: sie können hier sein und plötzlich ganz wo anders; sie sind sanft, sie trösten, sie beschützen.Manchmal sieht man sie, doch sie können auch unsichtbar sein, erklärte das Mädchen.
Diese Wesen kenne ich, sagte der Prinz.
Werden Kinder zu Engeln wenn sie Sterben , fragte das Mädchen?
Der Blick des Prinzen wanderte über die Menschen im Park.Wer sonst, fragte er,wer sonst sollte zu einem Engel werden,wenn nicht ein Kind, ein so zartes Wesen!
Aber schau, sagte das Mädchen, der kleine Junge dort hinten, der zankt sich immer, jeden Tag; kannst du Dir vorstellen, dass er ein Engel werden könnte?
Ein kleiner Bengel-Engel sagte der Prinz.Das Mädchen lachte laut.
Und dort das könnte der Engel sein, der nicht hören will.Beide lachten sie.
Sie erkannten noch den widerspenstigen Engel, den kreischenden Engel, den rasenden Engel, den schüchternen Engel, den Unfugengel, den Schmuseengel und den Engel, der immer Abseits stand.
Sie lachten und lachten, hatten viel Freude miteinander und vergassen die Zeit.
Was werde ich für ein Engel sein, was meinst du?fragte das Mädchen mitten in das Lachen hinein.
Der lustige Engel mit dem ganz besonderen Lachen, sagte der Prinz.
Sie schauten in den Park.
Jetzt muss ich wieder weiter, sagte der ewig kleine Prinz, ich bin etwas traurig, fügte er hinzu.
Warum bist du traurig? fragte das Mädchen.
Weil du so ein besonderes Wesen bist, antwortete er.Mit einem Lachen das mein Herz berührt.Wenn du nicht mehr hier bist, wird es ein sehr wertvolles, lustiges Kind weniger auf dieser Welt geben.Du wirst fehlen. Das macht mich traurig.
Dafür wird es einen Engel mehr geben, flüsterte das Mädchen dem Prinzen zu.
Ja, sagte der Prinz, dass ist eine grosse Bereicherung für die Welt der Engel!
Sie schauten in den Park.Es war spät geworden.Die Sonne stand tief zwischen den Baumkronen.Die Kinder waren nach hause gegangen.Die Parkbänke waren verlassen.
Heute war ein ganz besonderer Tag, sagte der Prinz, ich habe viel über Kinder gelernt und über Engel; und ein Menschenkind hat sich tief in mein Herz gelacht.
Vergiss mich nicht!, rief das Mädchen ihm nach.
Wie könnte ich, rief der Prinz zurück, und wenn irgendwann ein solch wunderbares Lachen durch das weite Universum schallt, dann weiss ich, das du da bist.
Wie könnte ich dich vergessen, Engel!
Es war einmal eine sehr, sehr alte Seele, die sehr, sehr viele Menschenleben auf der Erde gelebt hatte und deren Dasein als Seele jetzt ebenfalls fast zu Ende war, ja, bald würde sie mit der Ewigkeit verschmelzen und ein Teil davon werden.

Im Augenblick saß die Seele in der Leere zwischen ihrem letzten Menschenleben und ihrer künftigen Verschmelzung und fühlte sich ein wenig einsam. Ihre besten Freunde waren auf und davon, die alte Seele konnte sie unten auf der Erde sehen, wie jede von ihnen einen Menschen mit Eifer, Neugier und Staunen und den verschiedensten Gefühlen erfüllte.

Ich will dorthin, sagte die alte Seele. Ich habe immer noch eine ordentliche Portion Freude übrig. Ich will dorthin und sie ihnen schenken.

Aber die Zeit, die dir vor der Verschmelzung bleibt, ist so kurz, warnte der Wächter. Natürlich kannst du ihnen Freude schenken, aber wenn du nur so kurze Zeit bei ihnen bleibst, schenkst du ihnen zugleich eine große Trauer, wenn du sie wieder verlässt.

Ich weiß, sagte die alte Seele. Aber ich will es trotzdem. Ich will ihnen so viel Freude schenken, dass sie ihnen danach über die Trauer hinweghilft.

Dann soll es so sein, wie du es willst, sagte der Wächter und schickte die sehr, sehr alte Seele los.

Daraufhin bekamen ein Mann und eine Frau auf der Erde ein Kind, das sie sich schon sehr lange gewünscht hatten. Es war ein allerliebstes Kind, das ihnen vom Tag seiner Geburt an Freude bereitete, jene ungetrübte Freude, die die Menschen empfinden, wenn ihre Seelen einander begegnen und sich voller Entzücken aus der Ewigkeit wiedererkennen.
Aber bleibt dir nicht nur sehr wenig Zeit?, flüsterte die Seele der Mutter der alten Seele in dem kleinen Mädchen zu.

Die Zeit ist kurz, aber die Freude groß, antwortete die sehr alte Seele.
Und obwohl die Mutter dieses Gespräch nicht hörte, weckte das Geflüster eine ahnungsvolle Unruhe in ihr, einen Hauch des Wissens, dass wir nichts auf Erden besitzen, einer den anderen nicht und nicht einmal uns selbst. Alles wird uns schließlich genommen werden, alles was wir mit uns tragen, alle Lieben um uns herum, schließlich unser Leben und unser Körper.

Aber das Mädchen wuchs heran, und die Freude, die es verbreitete, war so groß, dass die Mutter diese Gedanken vergaß. Und der Vater freute sich ebenfalls. Ja, die alte Seele durfte ihre letzte Zeit genauso verbringen, wie sie es sich gewünscht hatte.

Aber die Zeit war kurz, auch nach menschlichem Maß war sie kurz, und der Augenblick kam, da die Verschmelzung stattfinden würde. Die sehr, sehr alte Seele erhielt den Ruf, dass sie sich unverzüglich zur Zeremonie einfinden sollte, und musste gehorchen.

Für die Menschen sah es so aus, als hätte ein plötzlicher Tod das Mädchen ereilt. Ihre Trauer war maßlos, genau wie der Wärter es vorhergesagt hatte. Aber da alle Erinnerungen an ihr Kind nichts als Freude waren, konnten sie ihre Trauer ertragen, genau wie die sehr alte Seele es vorhergesagt hatte.

Und wo man früher die sehr, sehr alten Seelen ihr letztes Häppchen Zeit einfach in der Leere hatte absitzen lassen, bürgerte sich von nun an in der Ewigkeit die Sitte ein, dass die alten Seelen zu den Menschen, die sie brauchten, geschickt wurden, um ihnen ihre letzte große Freude zu schenken. Die Freude gibt den Menschen die Kraft, die anschließende Trauer, die unausweichliche Trauer zu ertragen und allmählich in etwas Gutes zu verwandeln...

Der gute Rat des Todes
Der Tod erschien einer jungen Frau in ihrem Traum und sagte. Erschrick nicht zu sehr, denn dies ist nur ein  Traum, auch wenn ich dir die Wahrheit sagen werde! Nachdem sie ihren Schrecken überwunden hatte, siegte ihre Neugier, und die fragte den Tod: Was willst du hier?
Dein Leben, sagte er. Leider muss ich es dir früher nehmen, als es dir lieb ist. Denn ich weiss, das du sehr gerne lebst!
Die Frau erschrak aufs neue, diesmal noch tiefer. Aber warum?fragte sie, den Tränen nah. Ich bin doch noch so jung!
Das Alter spielt spielt für mich keine Rolle, erklärt der Tod. Gestern habe ich einen zweijährigen Jungen abholen müssen. Und manche Menschen werden hundert Jahre alt, ohne mich kennen zulernen. So ist es nun mal.
Aber warum? fragte die junge Frau erneut voller Verzweiflung.Ist es meine Schuld? Werde ich für meine Fehler bestraft, Warum?
Weil es nun einmal so ist, erwiderte der Tod. Es hat keinen Grund. Du hast nichts falsch gemacht. Und warum sagst du mir das? Damit du dich darauf vorbereiten kannst. Sofern du dich an diesen Traum erinnern wirst. Sofern du dich erinnern willst. Darum lebe ab jetzt so, als sei jeder Tag dein letzter. Was man, nebenbei gesagt, ohnehin tun sollte.
Am nächsten Morgen wurde die Frau wach und erinnerte sich an einen Traum, in dem der Tod mit ihr gesprochen hatte. Aber so sehr sie sich auch anstrengte, sie konnte sich nicht mehr an den Inhalt des Gespräches erinnern. Das einzige, woran sie sich erinnern konnte, war ein Rat, den der Tod ihr gegeben hatte:
So zu leben, als sei jeder Tag der letzte. Die junge Frau empfand dies als einen sehr guten Ratschlag und bemühte sich jeden Tag aufs neue, keine Stunde ihrer wertvollen Lebenszeit mit sinnlosen Beschäftigungen, vergeblicher Liebesmüh oder dummen Streitigkeiten zu vergeuden und ihre Tage mit dem zu füllen, was ihr wirklich am Herzen lag und was ihre Seele liebte. 
Ihr war ein langes und ausgefülltes Leben beschieden. Auf ihrem Grabstein stand geschrieben, dass kaum jemand das Leben so sehr geliebt hatte wie sie- und das sie womöglich deshalb hundert Jahre alt geworden war!
Hans Kruppa